I help families gain financial confidence to take control of their lives and guide them towards financial independence.
I provide one-on-one personal Financial Coaching.
Are your monthly bills a daunting process?
Are you confused on how to pay down your debt?
Would you like a simple view of where your money goes?
How confident are you that you are saving enough?
How does this work?
All of the one-on-one sessions are done via calls or video calls.  You don't have to drive anywhere.  We make these calls quick and easy.
Don't take it from me, this is what some of my clients have had to say:

This is the first time either of us have worked with a personal coach in any area, so it is a new experience!

At first, it felt a little vulnerable putting 'it all out there' as far as finances, however, it felt like just sitting down and talking to a good friend about a very personal topic and getting great feedback and ideas … from someone who took the time to review our situation and ask deeper questions about our goals….
Working with Holly has been a breath of fresh air to my finances and to me!  She is cheerful, caring and educated!  Holly makes learning about budgeting far more exciting than going at it alone.  It has been such a blessing getting to know her and working with her.  My confidence about our family financials and what she has taught me in the last few months has been a life changer!  Holly really goes the extra mile to ensure you understand a concept even if it's confusing at first  I love her dedication and passion for teaching and her knowledge of finances and budgeting.  You love what you do do and it shows!  Thank you Holly!
So happy that we decided to work with Holly at Microstuff.  We have crated immediate spending changes based on our new budget knowledge, and have easily saved over $3,000 in the first few months.  For the first time we also understand exactly how much we have saved for our retirement and how we can make that money work for us.
I have spent a lot of time researching and ensuring I know a lot about budgeting, finances, retirement, and investing and I wouldn't have thought that I need any coaching or help, but Holly was instrumental in helping me sort through the emotional pressures I felt in trying to find the right balance between saving for big ticket items, retirement, building an emergency savings, and so on.
 What do I do?
I'm Holly Grosvenor, a personal financial coach ready to work with you.  I am also a YNAB (You Need a Budget) Certified Budgeting Coach.  I'm passionate about personal finance and true financial wellness requires action.  I provide one-on-one coaching on basic personal finances (goals, debt reduction, spending and savings plans) to couples that are parents or soon to be parents.
I believe that more couples should be educated and taught how to budget and how to manage everyday financial matters together.  There are times a website, blog, or book are just not enough to help.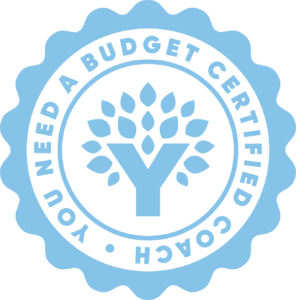 I will listen to your story and support you as you take your first steps toward managing your finances.

I work with you and go over your goals and priorities while we customize a plan for you.

I will be there to answer your questions.

I will research things specific to your needs.

I will bring you the confidence you need.
Subscribe to my Newsletter and get a FREE copy of my Financial Checklist
Virginia Tax Free Weekend and Maryland Tax Free Week [...]
Medical bills in my mind are some of [...]