Thank you so much for attending the Rich Educators Summit.
Here is the worksheet.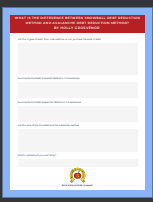 If you are interested in learning more about Financial coaching you can sign up for a FREE 15 minute call.
About This Site
Welcome to Microstuff financial coaching. I'm Holly Grosvenor. I'm a personal financial coach ready to work with you. I help families gain financial confidence to take control of their lives and guide them towards financial independence.
Sign up for my Newsletter!
Disclaimer
The content of Microstuff blog is for general information purposes only and does not constitute professional advice. Visitors to Microstuff.com should not act upon the content or information without first seeking appropriate professional advice.