Pulled Pork Recipe
My family and I love pulled pork. It just takes some time to make.  Be prepared to take a couple of days to make it. It is well worth it though!
I'm not going to go on and on about it.  Here is the recipe.  Enjoy!
Purchase a boneless pork shoulder.  The larger it is, the longer it will take to slow cook.  This is done in the oven at a low temperature for a very slow cook.  It is a great meal to make in the winter or fall when you don't mind using the oven all day long.  This could also be done in the smoker and it is on my to-do list this summer.
Rub Recipe
Make the rub or use a store bought rub that you enjoy. After years of experimenting, this is what my family loves:
1/2 tablespoon cayenne powder
1 teaspoon dry mustard
1 tablespoon chili powder
1 tablespoon garlic powder
1 tablespoon paprika
1 tablespoon onion powder
1 tablespoon ground pepper
1 tablespoon kosher salt
1/2 cup brown sugar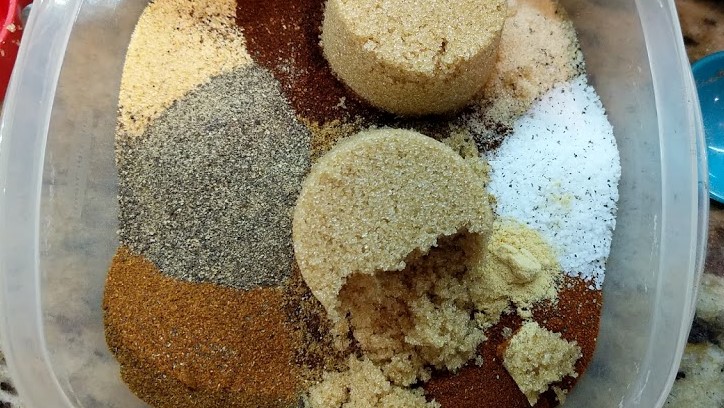 Brine the Pork
I use a large chili pot that we use for camping.  I rinse off the pork and then put it in the pot. I mix one a batch of brine at a time.  If you have a large cut you will need at least 2 batches of brine.  I put the pork in the brine in the afternoon or evening and let it soak overnight in the fridge.  Then I add 2 bay leaves on top of the pork.  I put some plastic wrap on the top of the brine mix at the water level.
Mix this all together and then pour over the pork:
1/2 cup brine salt or kosher salt
1/4 cup brown sugar
1 quart of water
1 1/2 tablespoon of rub spices made above or store bought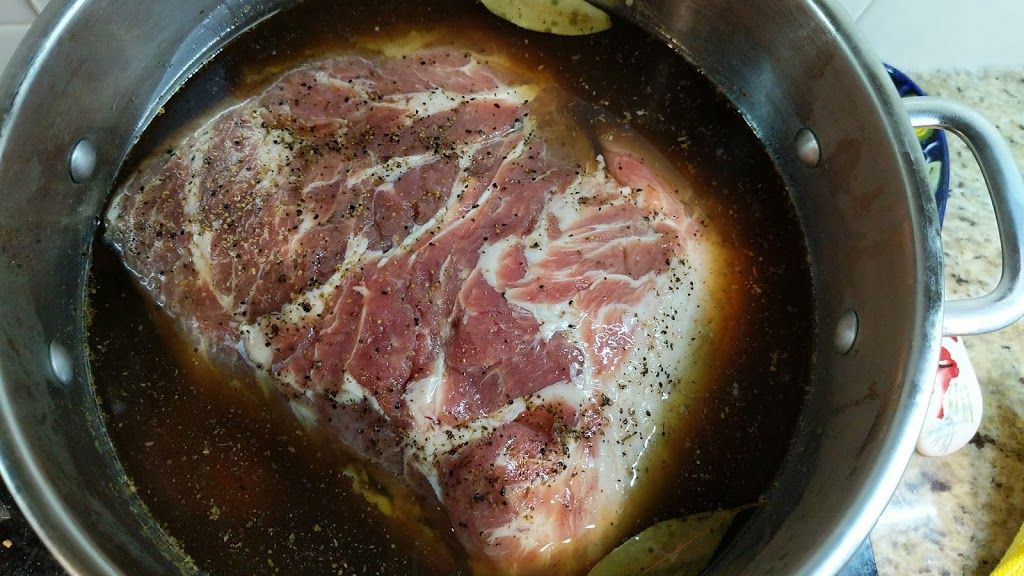 Slowly Roast the Pulled Pork
(This is the best part!)  After 12+ hours of soaking the pork in brine take it out and put it in a pan.  Dry it off with some paper towels and then rub the rub spices all over the pork, fat side up. Leave a couple tablespoons of the rub on the side to sprinkle on afterwards if you like.
Next, put it in the oven in 200 degree oven and let it roast. The plan is it will take about 2 hours for every lb of pork. So a 10 lb pork takes about 20 hours.  Put a digital thermometer in the meat and set it at 200 degrees. Our oven has a thermometer built in so that made it so much easier. In our case we started this in the morning and during the night it reached 200 degrees and oven turned off automatically.  Note: Our oven does turn off automatically after 12 hours so be prepared to re-start the oven.  At about 160 degrees the temperature will plateau but don't turn up the temp or rush it. It will reach 200 degrees. It will be worth it!
I also got this thermometer from Amazon (this is my affiliate link so if you do purchase something through this link at no additional cost to you I will receive a little something to help pay for my site).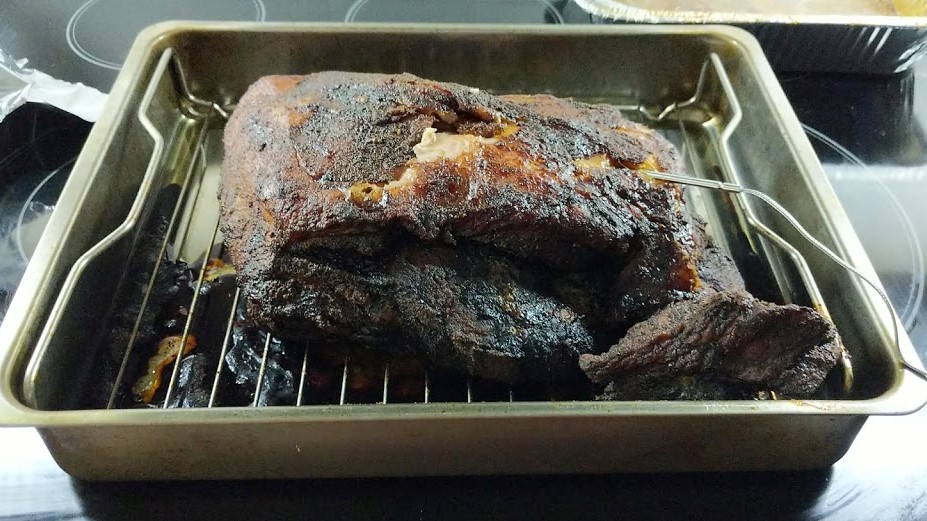 Pull the Pork
After taking it out of the oven it will have a hard crust.  Take any extra fat off the top, then start pulling it. It will pull apart so easily!  I like to wait at least an hour or so after it finishes cooking before pulling it.  You can put foil on it while you wait.
Enjoy!  My kids love the pork plain without sauce, with home-made thousand island dressing or with bar-be-que sauce. Any way you eat it is it so good!
Cost
I look out for sales for this meat. Aldi had it for $1.69 lb and I got a large cut 10 lb pork butt. So the meat was $16.90 and the spices I estimate were about $2.  Our family got about 20 meals for under $20.